I had the pleasure of being invited to Henley recently and had forgotten how absolutely stunning the area was, it truly was food for the soul. It's been a while since I have worked in Berkshire, perhaps I should make it known that apart from London, the home counties do indeed include, not only Surrey and Sussex but Berkshire and Hampshire too. And somewhat nearer than the project we recently completed in the South of France! But back to Henley -From the picturesque villages, to the old rectories and soft stone houses it was a complete feast for the senses and then there was the project…
As I've mentioned before we do have to be mindful that we are aligned to the project we are being asked to work on and this particular enquiry made my heart sing, it was the sort of interior design style that I am so passionate about – fabulously stylish & deliciously luxe in every sense of the words, without a hint of pretentiousness…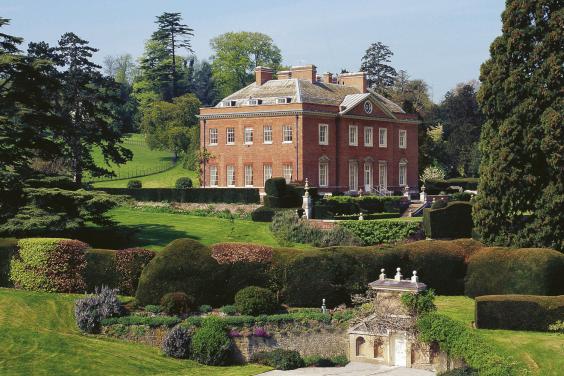 In keeping with the area the façade of the house was more traditionally styled and yet the rear was an ocean of contemporary glass, which would lead out onto landscaped and illuminated gardens, no doubt of epic proportions, with David Harber's interpretation of sublime beauty. If you are looking to add a special piece, you might want to consider David Harber
The interior was to be a calm relaxed haven of contemporary bliss, from honed porcelain tiled flooring with inset black granite borders, discreet lighting that escaped from the joints between the floors and walls, with walls being washed in the softest of hues from almost invisible fittings. We would further illuminate precious artwork, lifting it's content from the subtle paint colour of the decoration. The double aspect linear fire will achieve the complete openness and fluidity of the scheme without any loss of intimacy, with the clever use of lighting offering seemingly natural breaks in the space. Whist we create lighting schemes, do take a look at John Cullen Lighting for larger projects and for the creatives among us, try Orange Lighting, Andrew is a great source of information!
The entrance will be an architectural masterpiece with a bespoke cascading chandelier, echoing the curvature and the transparency of the staircase, polished plaster and resin flooring will amply fulfil the design brief of that I'm quietly confident.
One of my favourites was in London, over five floors, take a look in our portfolio. Whilst houses are to be made beautiful they are in so many cases family homes, that double up as fabulous party venues, And how ever beautiful, stunning and desirable a house is, in essence it should be a shelter from the outside world, a cocoon for a family to retreat into and enjoy the surroundings, shared memories from friends and wider family – only then does it become a home…
We at April Hamilton remain appreciative of being offered the opportunities to continue to create beautiful interiors for some amazing clients.