Last week, we had the pleasure of attending FOCUS/23 at Design Centre, Chelsea Harbour where we discovered the latest trends and collections from our favourite suppliers and designers. This in-person, five-day trade event celebrates the future and creativity in interior decoration and design. The mood was upbeat and positive, and the focus was very much on the various attendees, ranging from some of the biggest names in interior design as well as leading industry suppliers.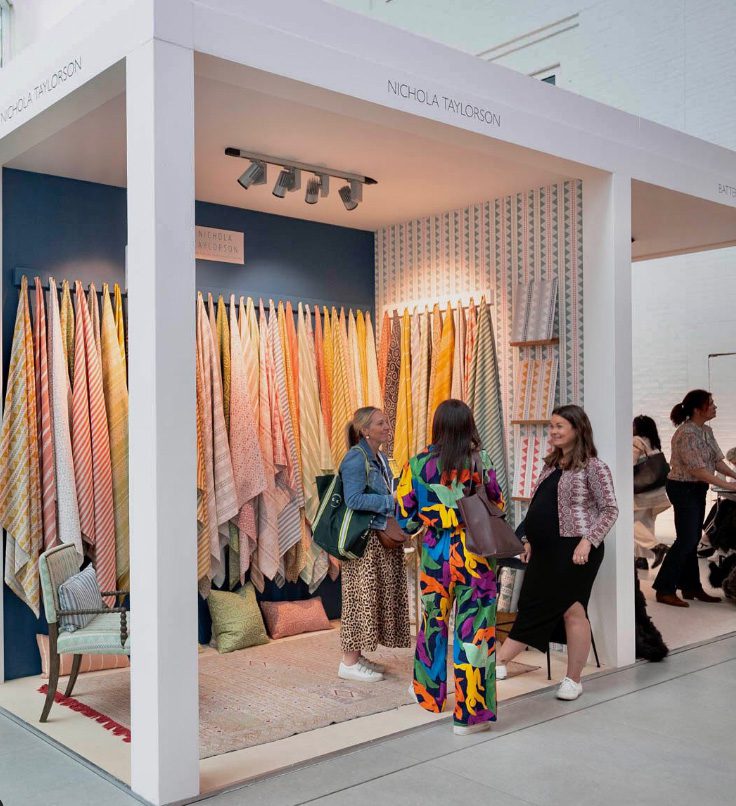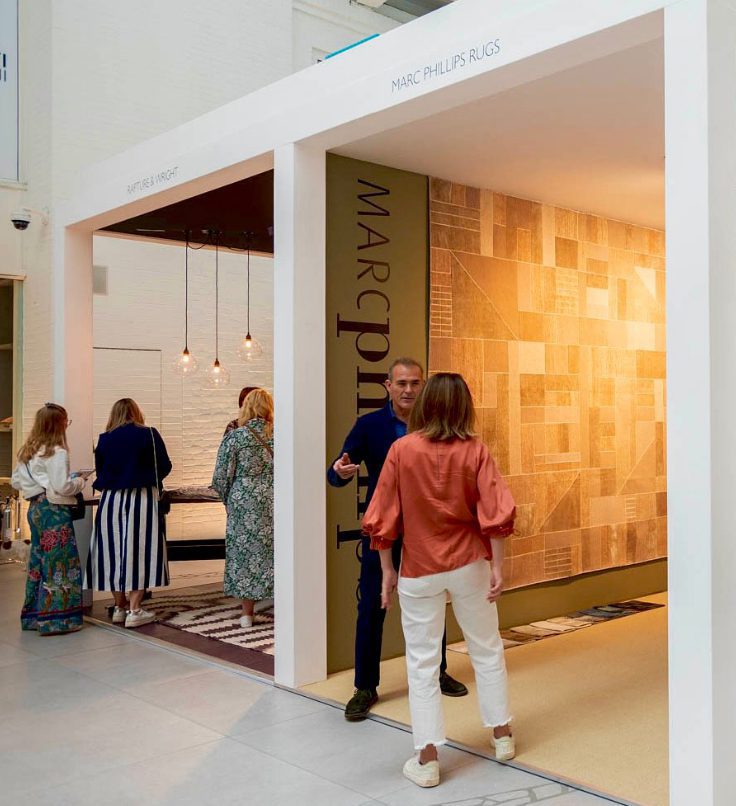 In this post, we share a small selection of which areas we visited, highlighting the suppliers and stands we loved.
With over 19 events scheduled for the day we visited, we were particularly impressed with GP&J Baker's 'Quiet Luxury: In Conversation with Martin Hulbert Design, where Jay Grierson and Martin Hulbert from Martin Hulbert Design joined respected journalist Fiona McCarthy alongside GP&J Baker's Ann Graton and Shauna Dennison, for a lively conversation that explored the return to quiet, understated living, where subtle pattern, texture, artisanal craft and rich, warm colour whisper rather than shout.' They also invited guests to view their new collections which were on display.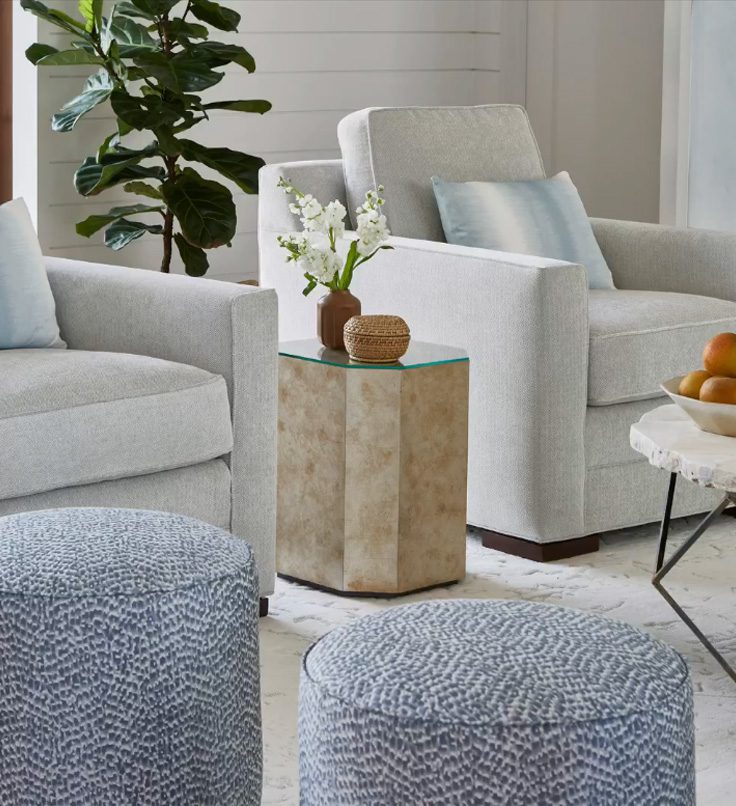 Last year in the GP&JBaker showroom they collaborated with Studio Winch to create a curated, interior space that showcased the versatility and timelessness of their fabric and wallpaper collections. They teamed up with Sofa & Chair who made bespoke furniture upholstered in gorgeous fabrics and vibrant colours, we particularly liked the swiveled chairs, which are oh so practical and we've since used them in a number of our projects. The popup also featured a leather plaited trim which bordered their grey herringbone wall covering and thought that was a lovely detail.
We also enjoyed the Tailored Design: In Conversation with Samantha Bartlett Interiors hosted by Simpsons London. This insightful discussion shed light on how, why and when to commission bespoke furniture. At April Hamilton, we're no strangers to commissioning bespoke furniture, ranging from joinery to upholstery. And this talk was a perfect opportunity for us to connect with other brands and suppliers who share our passion for this aspect of design.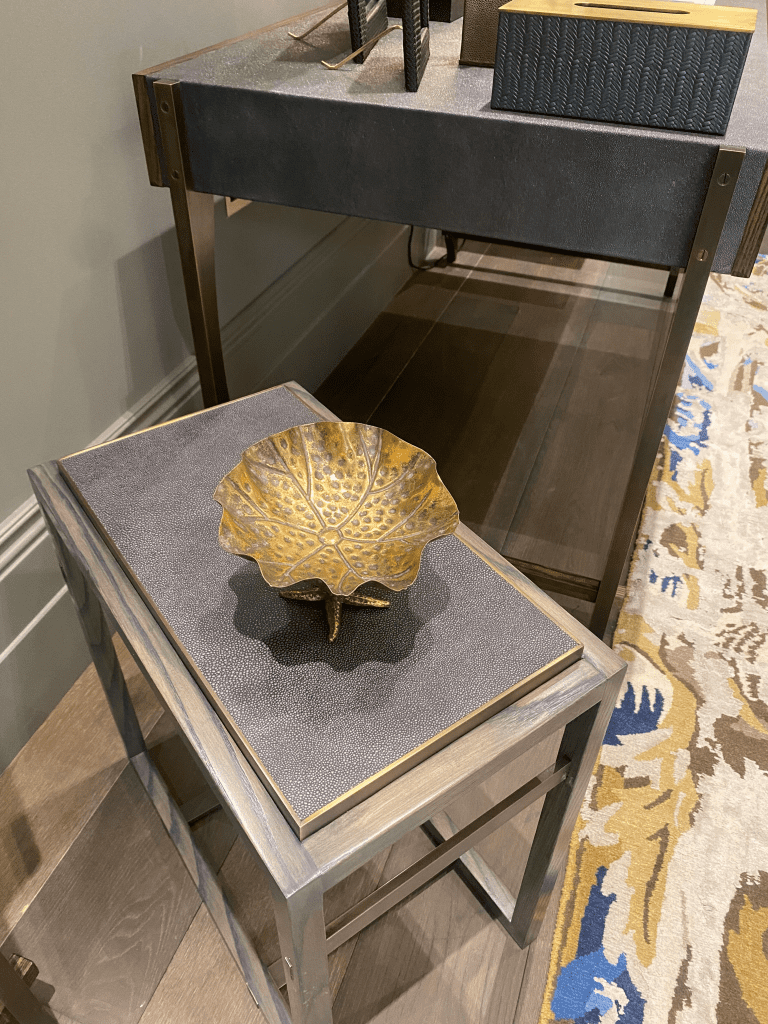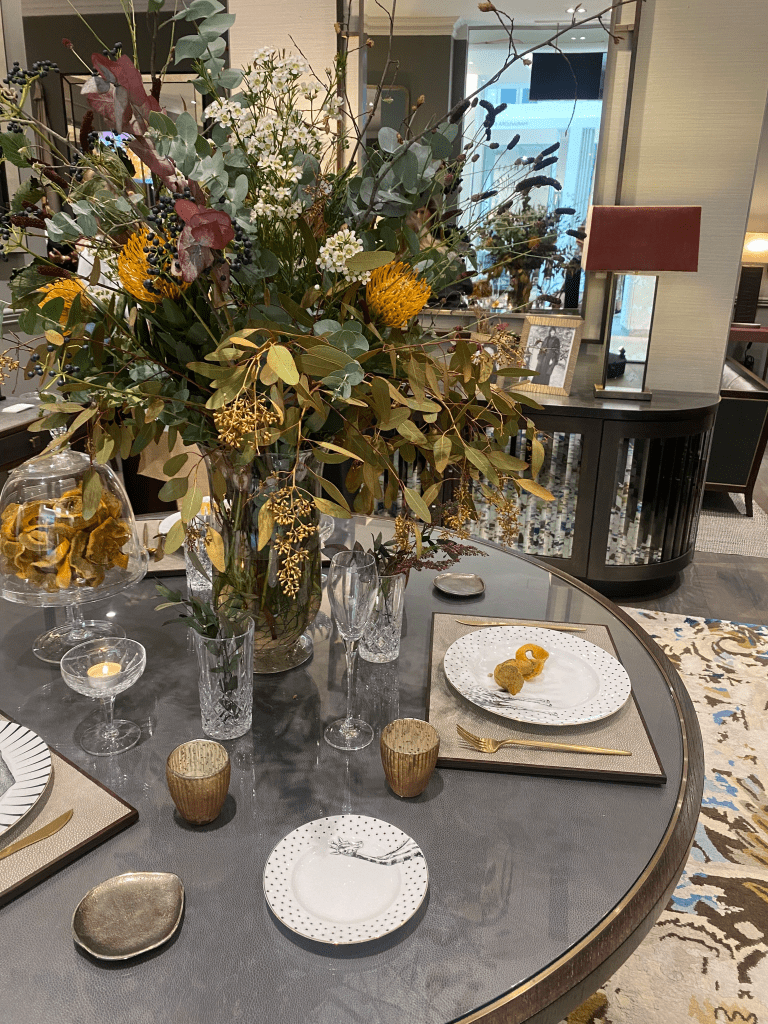 At the Savoir Beds showroom, we caught a glimpse of the new ultimate bespoke, haute-couture bed, the 'Louis'. They hosted a talk which included one of Savoir's master craftspeople, who demonstrated the intricate art of handcrafted sleep and guests got to discover the inspiration and craft behind one of Savoir's most unique designs to date. It was interesting to hear Savoir make fewer than 1000 luxury handcrafted beds a year because they're focused on making the best, not the most… Which is a similar ethos to us when you compare how many projects we take on, we want to ensure each project has our full attention and we provide the best service we possibly can.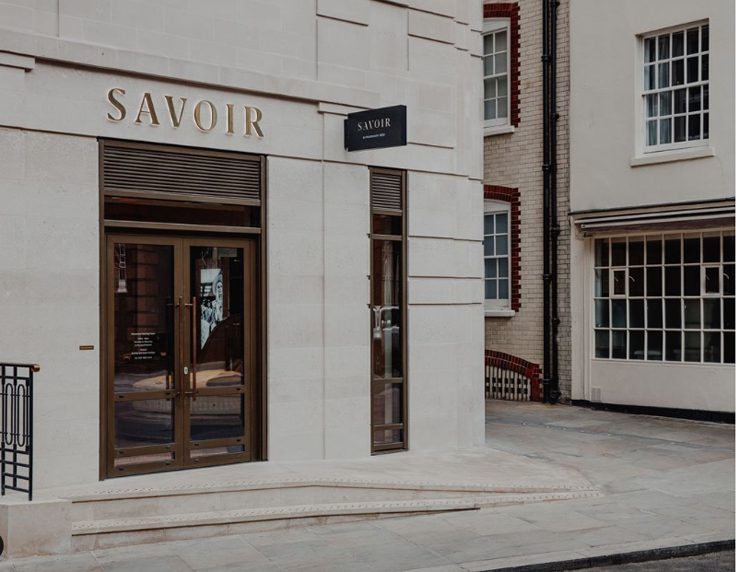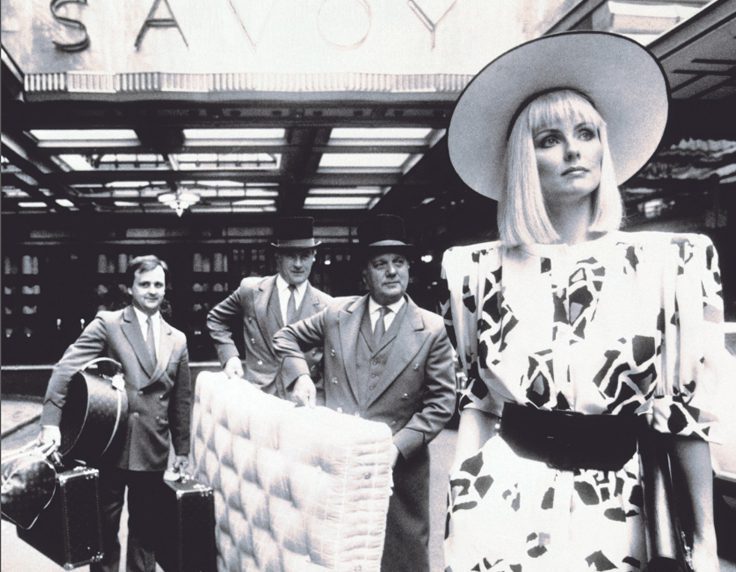 We had a meeting with Emily, Samuel and Sons UK Director and we were blown away by their new beautiful trims and the growth of the company. In particular their custom trims, whether making adjustments to an already existing collection or creating a designer's vision from scratch, the Custom Department provides one of a kind design that can be delivered in a timely fashion.
We have some exciting bespoke cushions ideas after leaving their showroom. One of their collections Illuminée features a stunning botanical border that is illuminated by an ombre of colors, making it a suitable option for pairing with a variety of furniture and wall upholstery.
We loved the new Fall collections from Philip Jeffries, one of our luxury wallcovering suppliers. They're a family business that founded with just 10 grassclothes in a garage over 40 years ago. From those humble beginnings, they've emerged as one of the worlds leaders in wallcovering.
Their Vinyl Herringbone collection is perfect for a study or little boy's bedroom. If we can fit wallcoverings within our clients budget, we do!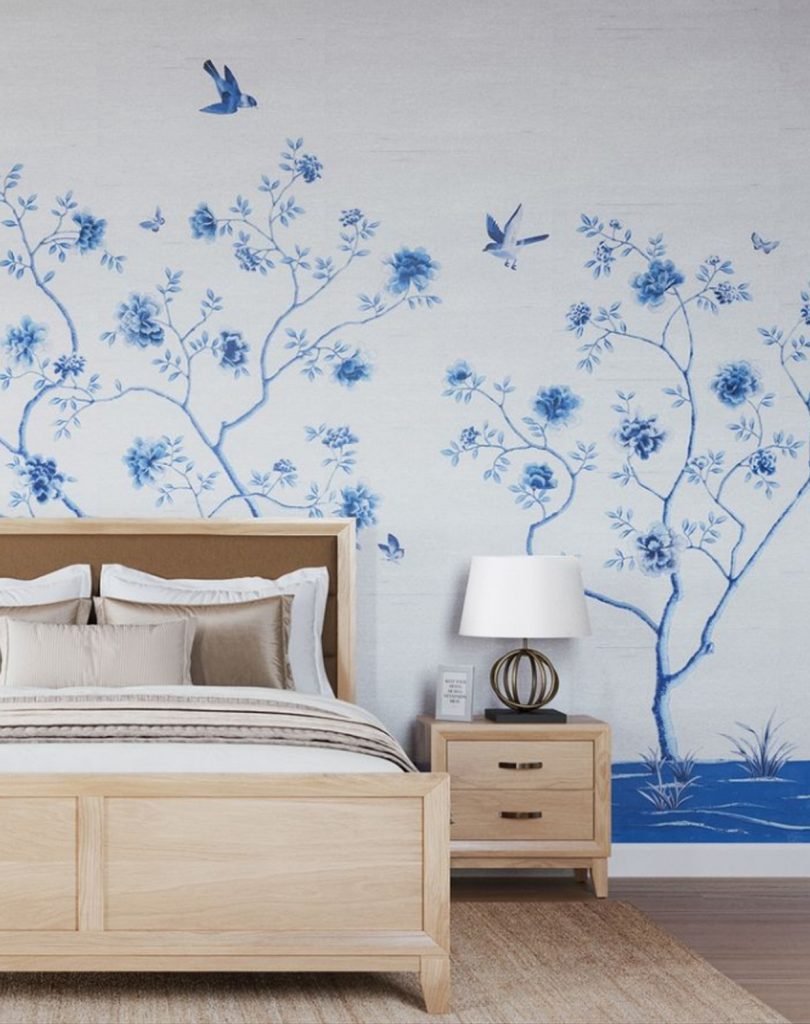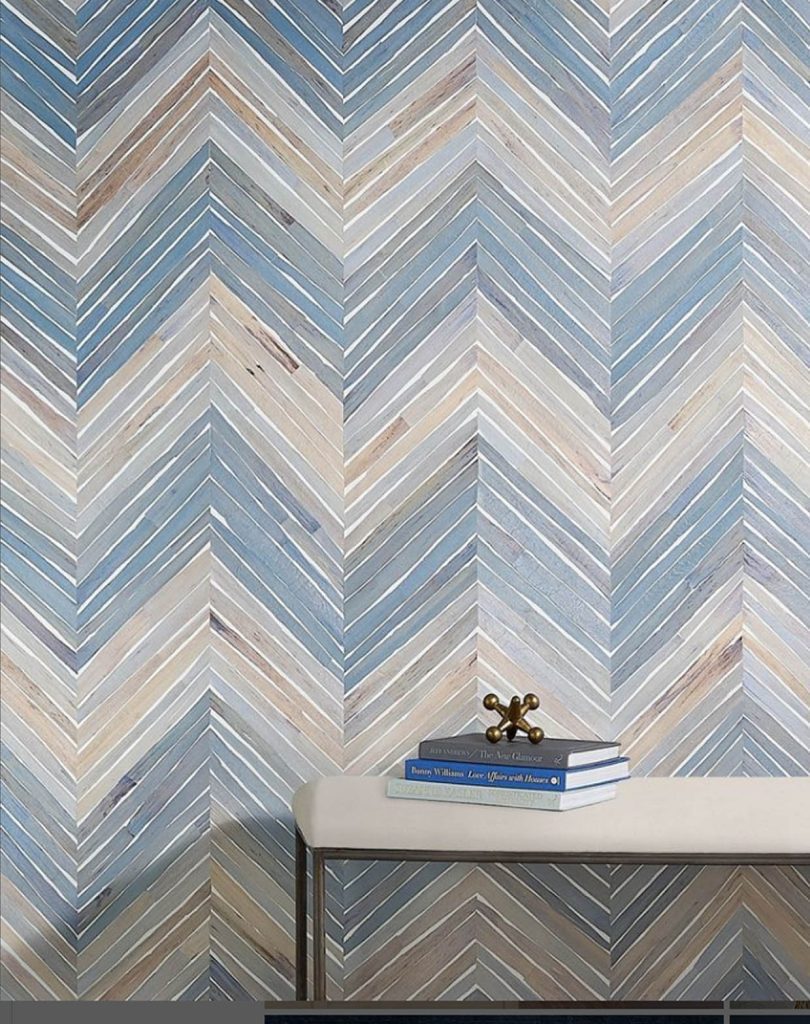 Loom Furniture opened their new showroom in The Design Centre, which was great to visit and see their new collections, as well as some existing favourites of ours.
We browsed Perennials Sutherland Studio featured warm autumnal touches and gorgeous fabrics. At the showroom, we liked the cosy Shearling fabric and this dotty-striped fabric called Dotty. We loved the Franck chair from Sutherland, a wonderful outdoor dining chair that is both comfortable and elegant.
FOCUS/23 has left us feeling incredibly inspired. We can't wait to use some of the latest design discoveries in our upcoming projects and visit Decorex next month. Follow us on Instagram for more design inspiration.