Hiring an interior designer is an important process that involves significant financial and emotional resources. Over the years, we at April Hamilton have delivered bespoke, elegant and luxurious interiors for our clients. Along the way, we've identified several mistakes that we advise prospective clients to avoid when hiring their dream interior designer.
Here are 5 mistakes to identify and nip in the bud before it's too late:
1. It's not all about the numbers
At April Hamilton, we believe that great interior design is an investment. Failing to approach the process with a mindset that focuses on the possibilities is one of the biggest mistakes clients make. Each design brief requires a significant amount of time, energy and resources, including input from a variety of stakeholders including architects, engineers, and other interdisciplinary professionals. Moreover, interior designers structure their fees and payment terms differently from one another. To choose the right interior designer for your project, it's important to look beyond the numbers.
2. To find the best interior designer, do your research
Seasoned, experienced interior designers know that turning around a magnificent project takes time. To understand whether your prospective designer might be cutting corners or hiding costs in order to win your business, it's imperative to ask as many questions as possible at the outset. Contact several interior designers and do your research. Ask to see past projects and take time to learn how the process works. There's plenty of information out there if you're willing to put in the time and effort to find the right interior designer for you.
3. Failing to plan ahead is planning to fail:
We always advise clients to start discussing their dream projects with us ahead of time. We know poorly-managed projects crumble under time-crunched scenarios. In other words, while a certain amount of pressure can create positive outcomes, design projects require time to manifest. No matter the design stage, whether it's the initial discussion, negotiation, supplier sourcing or construction, each aspect requires a certain amount of time to blossom. That's why we work with each client on a bespoke basis, learning your requirements and working with you throughout the project to deliver your dream home on a reasonable timeline.
4. Want dreamy interiors? Grow your savings and maximise your budget
While you might have an idea or vision for your design project, one of the most common mistakes is underestimating how much it will cost to achieve your vision. As luxury interior designers, we pay attention to minute details. Decorative elements ranging from uniquely-crafted rugs to premium furniture, immaculate surfaces and bespoke joinery will add up quickly. That's why we recommend budgeting ahead of time and making room for any unforeseen expenses. Ultimately, we advise each client to view this process as an investment, with an opportunity to earn a strong return on your property's valuation down the line.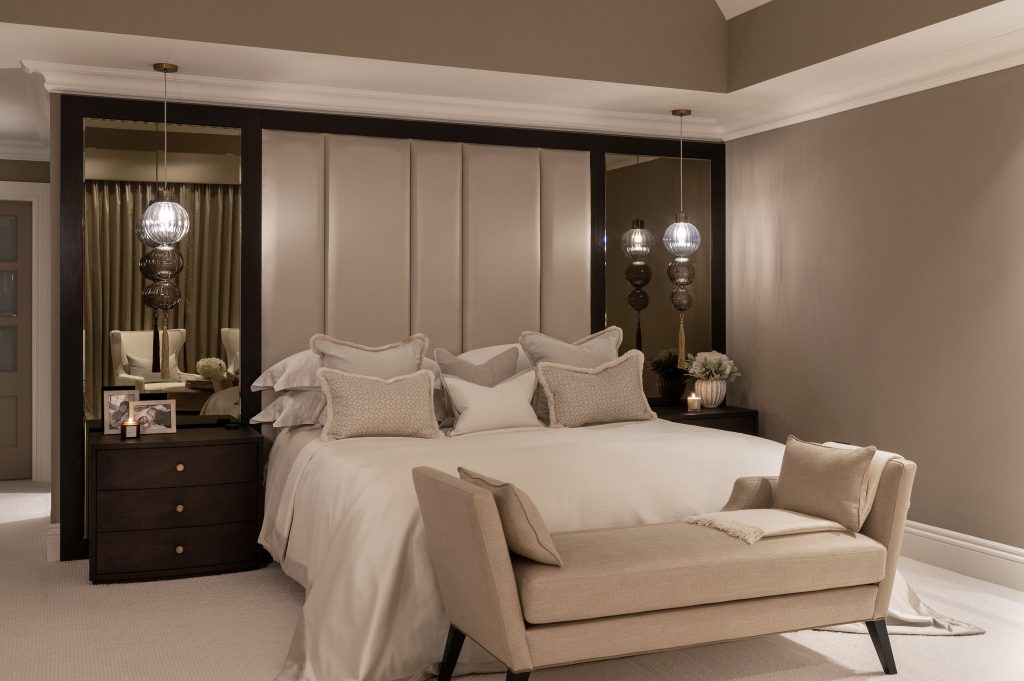 5. Don't be afraid to negotiate
Keen on working with a star designer who might be above your budget? It might be worthwhile to try negotiating. When it comes to project quotes that don't necessarily fit your budget, ask whether there's room for negotiation. Some designers might be willing to be flexible, opting to shift around some materials, suppliers, or eliminate small design aspects in order to deliver your dream home.
Learn more about hiring an interior designer
If you're looking to hire an interior designer, we hope this blog aids you in making the right decision. To ensure a smooth client experience, we've outlined 5 of the most common mistakes we see in practice. There's plenty more advice we'd be happy to share based on your own unique requirements. If you'd like to discuss your interior design project, please give us a call today or visit April Hamilton online to learn more about our luxury interior design services.