Luxury Interior Design Services
Conceptual interior design stage
We begin the luxury interior design process with a meeting to discuss your interior design brief and how you intend to use the property. This will ensure that our luxury interior design service fits with your lifestyle and budget.
Once instructed, we will conduct a site survey, followed by a design meeting where we present the initial bespoke interior design concept – presentations, finishes, visual references, furniture space planning and propose any structural changes will be made for your consideration.
Once your luxury interior design concept has been approved, we prepare a series of presentations where we develop the conceptual design ideas into reality. Working alongside a team of trusted contractors and suppliers, we select all of the:
Furniture
Materials
Lighting
Joinery
Finishes
The team then create full working drawings and each element of the luxury interior design service is specified, developed and costed for client approval and sign-off.
We design, procure, liaise and coordinate the delivery and installation of all aspects of the luxury interior design service. You will work closely with the April Hamilton team on site during the luxury interior design process to ensure that the design is aligned with the initial concept, any issues that may occur are resolved and that the interior design quality is maintained whilst keeping within the time program and budget.
Progress of your bespoke interior design project is monitored and managed with regular site visits and regular communication from start to finish.
High-end luxury interiors
The final touches really are almost the most important aspect of a project, as it presents a holistic and harmonious finish to the model that is your home.
Considered artwork and interesting pieces will present a high end interior design feel that April Hamilton has become synonymous with.
To find out more about our luxury interior design services, contact us today.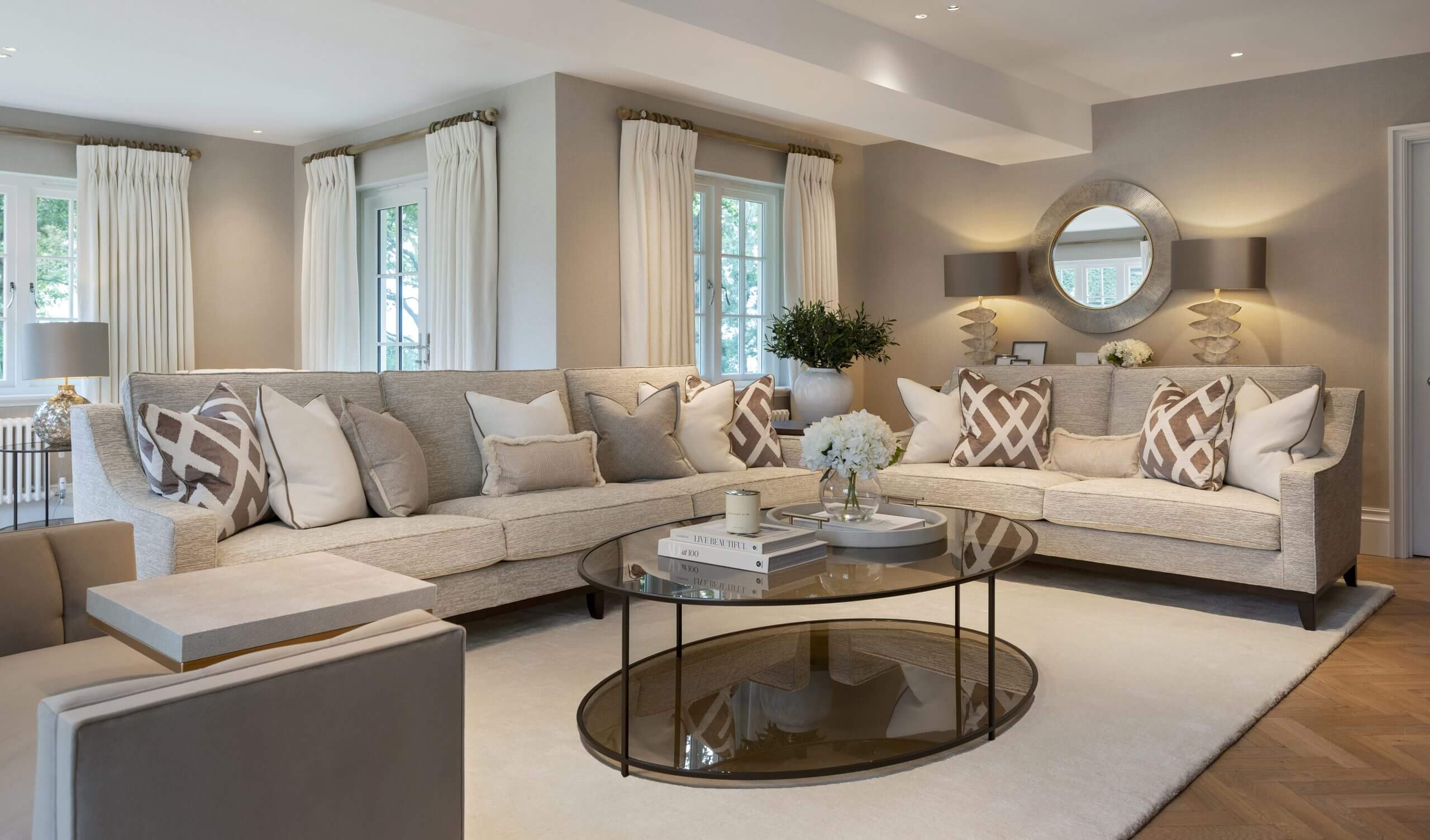 The Isle of Wight Project
The Isle of Wight Sea Room
Making your vision a reality
Offering a deeply personalised service that meets your every requirement.