Decorating the garden room is a creative endeavour. It can serve as a versatile functional space. Over the years, we've designed orangeries, conservatories and garden rooms to delight. If you're looking for luxury winter garden room decor ideas, we've curated some of the most delightful looks in this blog.
Styling your Garden Room with Winter Decor
As luxury interior designers, we work with clients to create a living space they love. And as the seasons change, you may choose to adapt key elements in the room to suit the colder months.
It may be a small touch, but switching up your cushions can have a big impact. Decorate with elegant scatter cushions, like the Volcano Cloud Andrew Martin Cushions. Better yet, pair it with this Dotkat/Dove Grey and Latika/Stone Oatmeal fabrics from GP&JBaker. Decorative elements like cushions and textures in neutral tones complement the weather outside.
Let Nature in with Plants
One garden room idea is to bring the outdoors in and make a bold statement with an indoor faux tree. We're fond of this Faux Potted Olive Tree in Extra Large from OKA. It's a perfect way to bring Mediterranean elements to your garden room and perhaps grab a large basket for it to sit in too.
Rethink the Walls
For more daring modern garden room decor ideas this winter, refresh your paint or wallpaper. We turn to Little Greene, our favourite UK-based paint supplier for inspiration. Explore Little Greene's collection of paints and wallpapers. Contact us to discuss more paint and wallpaper design ideas for your garden room.
Add Warmth with Throws and Candles
Another garden room idea is to wrap yourself up in this rich and sumptuous knitted throw by Tuwi. They're the ultimate accessory for any home. Whether you're snuggling up on the sofa or adding a pop of colour to your bedroom, Tuwi's piece look as good as they feel and will add instant warmth to your living space. Get in the winter mood with Jo Malone's candle and diffuser collection of home scents. We're fond of the Luxury Champagne Candles and Diffusers, in particular. For more candle inspiration, browse Fortnum and Mason's luxurious collection of artisan candles which are sure to light up lots of garden room ideas.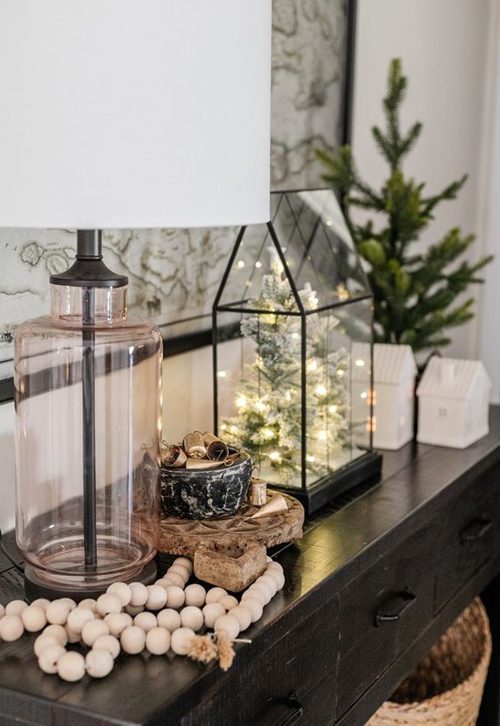 Glow Up your Garden Room with Winter Nature Displays and Lights
As interior designers, we are always looking for clever lighting techniques. Lighting is in a different design league of its own. But we know that lighting can have a significant impact on your garden room decor.
The most delightful garden rooms embrace natural light. Check out Westbury Garden Rooms to get a feel for how light gives a sense of grandeur, perfect for all cosy garden room rooms.
During the winter months, turn to clever lighting techniques to let the light back in. Decorate with stylish, elegant lanterns from Layered Lighting.
From garden office space to an art studio or even a yoga studio, the luxury garden room is a green retreat. We hope our curated selection of winter garden room decor ideas will inspire your winter transformation and garden design. Interested in learning more about styling your ideal garden room or orangery? Please don't hesitate to contact us, we'll be delighted to hear from you.